A Precious Pearl Necklace for Your Precious Partner
Posted by Pacific Pearls International on 16th Aug 2019
A famous Austrian composer, Franz Schubert, once said, "Happy is a man who finds a true friend, and far happier is the man who finds that true friend in his wife." Married life is beautiful, but, like everything else, it comes with its sets of challenges. However, marriage is a journey, and couples go through it together, they laugh together, they cry together, they face hardships together and they triumph together. It is always necessary that husbands and wives are there for each other, and support each other through their lives. Being married to someone you truly love and connect with is a magical thing.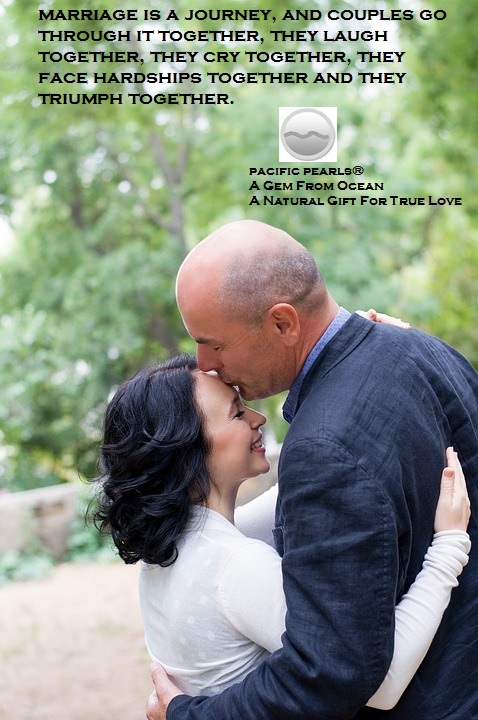 Marriage always starts out like a fairy tale, however, often times, people get so busy and caught up in their lives, that they seldom have time to appreciate each other and the bond that they share. Marriage becomes more of a routine, than magic. When this happens, it is important to stop and take some time to show your partner that you truly appreciate them.
What better way to do that than with a strand or two of beautiful glistening pearls from Pacific Pearls International for your wife? How beautiful would it be for her to come home after a long tiring day and find a gorgeous pearl necklace waiting for her at home?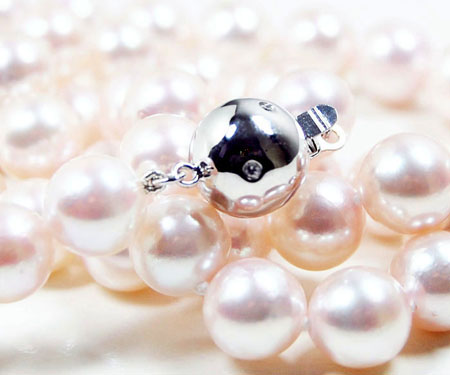 A pearl gift is the true celebration of love. We here at Pacific Pearls International aim to do just that: Celebrate the most beautiful feeling in the world: Love. This is the foundation of what we do. Moreover, if your wife is in a different city, or state, or even country, we have a solution for that too! Love is a feeling beyond geographical boundaries, and that is what we aim to achieve by free express shipping anywhere in the world, no matter how near or how far your loved one is.
Pearls are a timeless piece of art, nature's miracle, a gift to humankind. Something as rare and natural and beautiful such as love deserves a surprise that is as rare and natural and beautiful as a pearl. A pearl is a gift from nature, a gem from the seas, a symbol of purity, a treasure of the Earth. What better way to celebrate love?
Grace Kelly famously said, "The pearl is the queen of gems, and the gem of queens." Pearls have been a hot favorite for celebrities all over the world because they add a flair of elegance to any outfit, and any style, and that is what makes them such a versatile and beautiful gift for your wife.
Shop Now at https://www.pacificpearls.com.au/
pacific pearls®
A Gem From Ocean
A Natural Gift For True Love ...