Express Your Love By Gifting Elegant Pearl Jewelry - Pacific Pearls International
Posted by Anne on 12th Oct 2017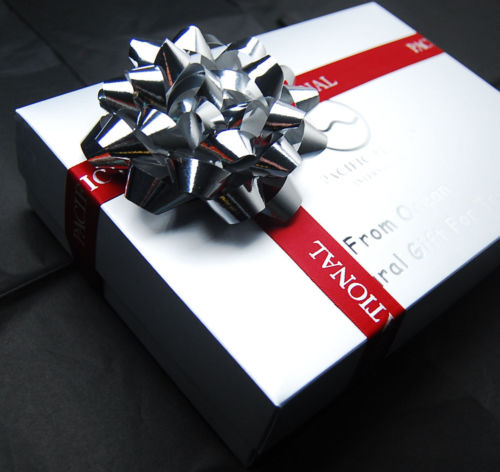 Persons who are close to us like our relatives and friends hold a special importance in our life. They are the people who sacrificed their joys for making us what we are today. We remain indebted to them for their unflinching love and support. To express our love for them and to make them feel special, we should do something for them. Gifting them with beautiful pearl jewellery item like a necklace, bracelet, etc. would be the best way to please them and make them feel we care for them.
Pearls are the most sought after form of jewellery among the modern day women. These help to enhance their beauty on special occasions as well as in their day to day life. The growing interest in pearl jewellery can be attributed to some creative and innovative designers. They have created gorgeous pearl jewellery products featuring ravishing designs by complementing them with gold work. By gifting your bride, partner, mother or sister such breathtakingly beautiful pearl jewellery products like pearl necklaces, Pearl rings, Pearl bracelets, etc. after purchasing them from a remarkable online jewellery store like Pacific Pearls International , you can better express your love for them and make them feel you care for them.
The benefit of purchasing pearl jewellery items from such a store is that here you will be getting jewellery items made from genuine quality pearls. Here you would find a wide range of pearl jewellery products featuring exquisite designs. Moreover, these will be available at competitive prices which will save you money. Also, you can conveniently purchase the jewellery of your choice online from your device without physically visiting a jewellery store.
If you are going to be married soon, you can gift your bride an elegant bridal pearl jewellery set by procuring it from such a store. This will help her look extremely beautiful on your wedding day and make her cynosure. As a couple this will provide you lovely memories as you walk down the memory lane.
So if you are keen to make your near and dear ones feel special, reach out fast to an established online jewellery store and purchase a remarkably beautiful pearl jewellery item like necklace, bracelet, etc. By gifting it to the person who holds a special place in your heart, you can better express your love for her and let her feel that you care for her. Whenever she will wear it, she will get reminded of you and your love. Thus, this will enable you to build a more powerful, lovely and warm relationship with your loved ones.