Hard to express your love ? A Pearl Necklace is the best way to show her your love .
Posted by Pacific Pearls International on 18th Oct 2019
My angel, we've been married for a good few years now, and as you know, during that time I wasn't too good at showing you just how much I love you. Just like many other men, I found it hard to express my love for you, which made you feel bad sometimes. I'm so sorry about this, really I am.
I can promise you sweetheart, that things have changed drastically lately. I have hit on something that is going to let you know for sure, just how much I love you and let you feel it too, every day for the rest of your life.
https://www.pacificpearls.com.au/.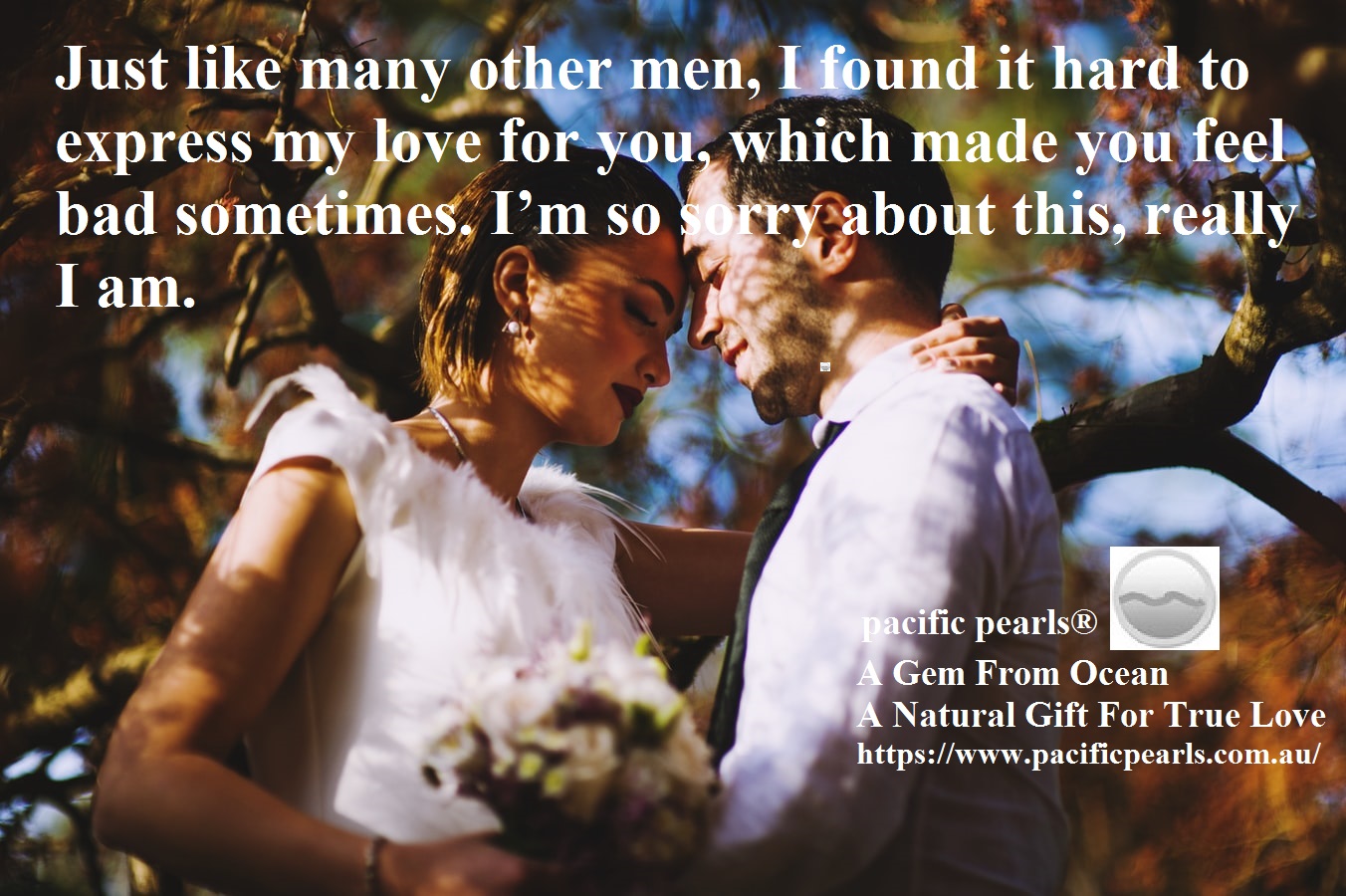 Pacific Pearls International has the widest range of the most spectacular, high quality pearl jewelry I have ever seen before! They have stunning pieces like Australian south sea pearl pendants, Australian south sea pearl necklaces, Australian south sea pearl bracelets as well as your favorites, pearl rings and pearl earrings to match! When I saw these fantastic products, I knew that I had found just what I was looking for, that would let you know finally and forever, just how much you are loved and appreciated.
This is the kind of response that we at Pacific Pearls International receive on a daily basis and for good reason too. Whether it's a gift for your loving wife you are searching for, or something special to give for a birthday, wedding anniversary, or some other type of special event, we can almost guarantee that you will find it on our site, https://www.pacificpearls.com.au/.
Every piece of jewelry purchased from us comes with a certificate of authenticity, a lifetime warranty a 30-day money back guarantee if you are not satisfied, and all of this at a price that is around 70% less than retail prices!
We at Pacific Pearls International have no doubts at all, that your wife will be on cloud nine when you present her with those beautiful earrings and rings you have purchased from us especially for her. We are 100% confident too, that since you were able to buy these stunning pieces for her at these amazing prices, there is a good chance that your wife will be getting another gift from you sometime soon. Lucky lady!